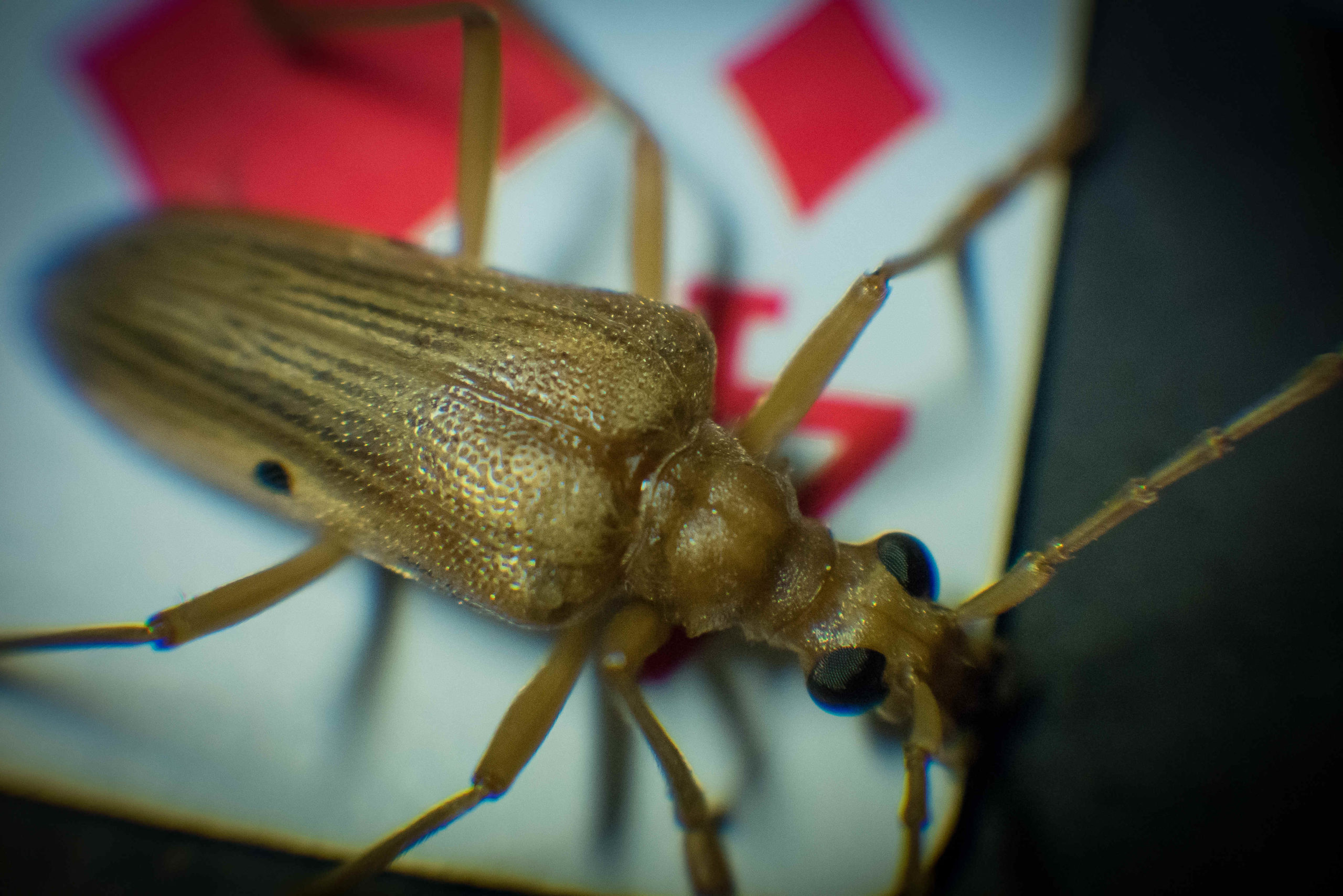 I came upon this fine specimen while making a fork out of a pencil and paper clips on my college desk because I didn't have one to eat my ramen at the time. 
Curious little guy was probably just as confused by this as you are. 
I took the opportunity to get some macro photos by lens whacking when out of nowhere, this bold bastard leaps onto my lens. His little stunt almost made this the most expensive recorded Yuck-Bug sighting of all time. After getting over the shock of the attack, I looked back to see he had vanished back out the window into the wild, just as mysterious as he had appeared.